As the transfer and distribution of music content becomes increasingly easier, the ways in which we receive and listen to music are being radically altered. Musicians today can create and edit their own performances within the comfort of their home studio, and then distribute it to an eager audience around the world. Providing full featured high performance solution, the VIA Vinyl Envy24 is a versatile PCI controller meeting the exacting requirements of the audio connoisseur.
Benefits of VIA Vinyl Envy24
Prosumer audio performance: 24-bit resolution with 96kHz sampling rates, and a 20-channel 36-bit wide digital mixer.
Huge range of connection options: 8×2 simultaneous input and output channels with the data sources being analog or digital including 96kHz S/PDIF integrated support.
Multiple applications: Applications for the VIA Envy24 include high-end PCI audio, multi-channel audio and I/Os, while its extremely high performance enable more technical applications such as PC-based data acquisition.
Easy to integrate: Can be combined with professional grade I²S converters, S/PDIF transmitters/receivers or AC-link codecs, with an aggressive power management scheme.
Description
The VIA Vinyl Envy24 is a professional versatile PCI multi-channel I/O controller designed with the needs of the audio connoisseur in mind. With 8 input and output channels for analog and digital connections, the VIA Envy24 can meet the most demanding playback and recording requirements. Integrating a high resolution digital mixer the VIA Envy24 enables up to 20 channels of mixing power. This feature is aimed specifically for monitoring final outputs, and making master copies for budget conscious studios.
For easy integration by system designers, the VIA Envy24 can be combined with professional grade I²S converters, S/PDIF transmitters and receivers, and AC-link codecs. The VIA Envy24 includes SoundBlaster Pro hardware compatibility that is ensured under DOS for DDMA (Distributed DMA) and non-DDMA systems. The Envy24 also includes a Microsoft Win9x architecture based DirectSound accelerator that interfaces to AC'97 devices.
Additional connections include two independent MIDI UARTs enabling connections to multiple external MIDI devices that can be dedicated for different purposes. An 8-port GPIO connector provides an easy port for connection to additional connector cards, and a conventional standard joystick port is also provided.
The applications for the VIA Envy24 include professional high-end PCI audio, computer based telephony, discrete multi-channel audio and general purpose multi-channel I/O. More technical applications include PC-based multi-track audio, PC-based data acquisition, PC-based waveform generation, PC-based instrumentation, and PC-based control and automation.
Envy24 Block Diagram
Key Features
Sound Quality
» 24-bit resolution audio format support
» Sampling rates up to 96kHz
Input/Output
» 8×2 I/O on AC-link or I²S, up to 4×2 converters
» Simultaneous I²S for S/PDIF I/O up to 96kHz
» 20 channels, 36-bit wide digital mixer
» Peak meters on all 20 professional multi-track streams
» Concurrent 16 streams DirectSound TM accelerator
» Monitor and master copy functions
» Two MPU-401 MIDI UART ports
» DirectInput TM compatible Joystick port
Architecture
» PCI 2.1 with bus mastering and burst modes
Easy System Integration
» 8-bit GPIO port
» ACPI and PCI PMI support
» I²C subset I/F for E²PROM (configuration and ID storage) and peripherals control
» 24.576, 16.9344 or 22.5792 MHz crystal operation
» Windows® 95/98, NT4.0 drivers
Other Features
» Sample Rate Converter for DirectSound applications
» HW SoundBlaster® Pro legacy
» FM synthesis for DOS® legacy
» 64-voices SW Wavetable General MIDI Synthesizer for Windows95
Package
» 128-pin PQFP (14mm x 20mm body)
Power
» 3.3V operating supply (5V tolerant I/O)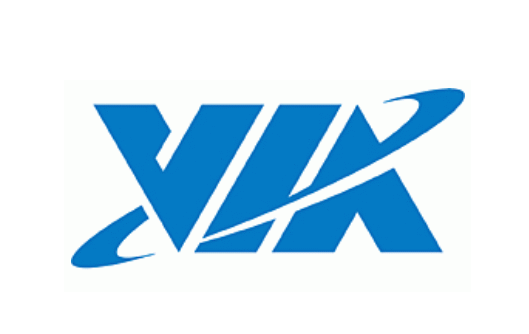 Подробнее о пакете драйверов:
VIA Envy24 PCI Audio Driver. Характеристики драйвера
Драйвер звуковой карты VIA Envy24 PCI Audio Driver версии 5.60C для Windows XP, Windows Vista и Windows 7 32 и 64 бита.
Поддержка чипов: VIA Vinyl Envy24 controllers: DT/GT/HT-S/MT/PT.
Внимание! Перед установкой драйвера VIA Envy24 PCI Audio Driver рекомендутся удалить её старую версию. Удаление драйвера особенно необходимо — при замене оборудования или перед установкой новых версий драйверов для видеокарт. Узнать об этом подробнее можно в разделе FAQ.
Информация о файлах (File info)
Рейтинг: 3.2/5 ( Проголосовало: 16 чел.)
Программа DriverPack полностью бесплатна
Главная /
звуковые карты /
звуковые карты IC /
IC Envy24 Family Audio Controller WDM
Устали искать драйверы для ваших устройств?
DriverPack Online автоматически найдет и установит нужные вам драйверы