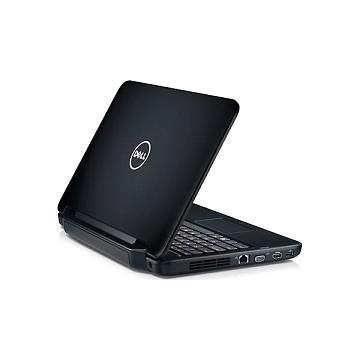 Комплект драйверов для ноутбука Dell Inspiron N5040 под Windows 7
Ноутбук Dell Inspiron N5040 является хорошим помощником в решении всевозможных цифровых задач. Имеет хорошие показатели производительности, наделен довольно широкой функциональностью и симпатичным внешним видом.
Наличие встроенной web-камеры и микрофона позволят Вам без проблем общаться с родными и друзьями при помощи программы skype. Помогать в этом будет наличие коммуникационных возможностей, включяя и беспроводные WiFi. Это также позволит участвовать в разных видеочатах и т.д.
Благодаря умному интерфейсу Dell Stage все Ваши плейлисты, фотоальбомы и различные избрания будут всегда оставаться под рукой, для быстрой работы с ними.
Даный лэптоп будет интересен не только для работы, но и для досуга. Ноутбук позволит просматривать фильмы, слушать музыку, пользоваться Интернетом и даже поиграть в компьютерные игры.

BIOS
SATA
Видео
Звук
Набор микросхем
Дополнительный программы
Сетевые подключения
Сети
Устройства ввода
ЦП

Для разархивации драйверов требуется установленный на ваш компьютер архиватор к примеру winrar
Условно бесплатный архиватор winrar можно скачать тут 32 бита и 64 бита тут (русские версии)
*Внимание из-за большого размера архивов, в некоторых случаях скачивание происходит через специальный загрузчик, что бы максимально избежать обрывов соединения во время скачивания. Все драйвера проверенны тщательно различными антивирусами.
Jun 24, 2013
Dell Inspiron N5040 Windows 7 Drivers
Model: Dell Inspiron N5040
Manufacture: Dell
Compatibility: Windows 7 32-bit, Windows 7 64-bit
1. Install all drivers by download and double click on the driver file to install.
2. There are 2 wireless drivers, choose 1 base on your specification.
3. Drivers version and release provided from dell ftp server.
4. For windows XP driver refer here.
Chipset
Intel HM57/HM67 Express Chipset Family,
v.9.2.0.1019, A00
Download
Graphic
Intel HD Graphics,
v.8.15.10.2342, A00
Download (32-bit)
Download (64-bit)
Intel TB
Intel Turbo Boost Technology Monitor Software,
v.2.1.23.0, A00
Download
Storage
Intel Rapid Storage Technology,
v.10.1.2.1004, A00
Download
Audio
IDT Hig Definition Audio Drivers(92HD87B1),
v.6.10.0.6330, A00
Download
Mei
Intel Management Engine Interface,
v.6.0.0.1179, A00
Download
Card Reader
Realtek RTS5138 Card Reader,
v.6.1.7600.30126, A00
Download
Modem
Conexant D400,External USB 56K Modem,
v.NW2.5.59, A02
Download
Touchpad
Alps TouchPad,
v.7.1207.101.225, A00
Download
Ethernet
Realtek RTL8111E-VB Gigabit Ethernet Controller, RTL8105E-VB 10/100 Ethernet Controller, v.7.045.0516.2011, A01
Download
Bluetooth
Dell Wireless 1701 Bluetooth v3.0+HS,
v.6.3.0.7900, A00
Download
Wireless
Dell Wireless WLAN 1502 Half Mini-Card,
v.9.2.0.225, A00
Download
Dell Wireless 1701 802.11 b/g/n, Wireless WLAN 1501 Half Mini-Card, Wireless WLAN 1503 Half Mini-Card,
v.5.100.82.34, A00
Download
DriverPack software is absolutely free of charge
Are you tired of looking for drivers?
DriverPack will automatically select and install the required drivers
Home Page /
Notebooks /
Dell notebooks /
Dell Inspiron N5040
Are you tired of looking for the drivers for your devices?
DriverPack Online will find and install the drivers you need automatically