BenQ Zowie RL2460 24 » продается в 18-ти магазинах. Выберите подходящий Вам интернет-магазин и перейдите по ссылке «Купить».
На сайте магазина Вы сможете оформить заказ через корзину либо проконсультироваться с менеджером магазина и договориться об условиях доставки по телефону.
RL2460
Overview
Every detail of the RL2460 is designed and fine-tuned for the exceptional e-Sports experience on PS4™. The ZOWIE RL-series e-Sports monitor is used worldwide by professional e-Sports players and is officially licensed by Sony Interactive Entertainment Europe exclusively for use with PlayStation®4.
With your persistence and dedication to win backed by the exclusive features of the RL-series, you will be armed to compete in FPS, fighting or sports games on PS4™.
The RL2460 exclusively lets you set up a head-to-head combat station without being disturbed by your opponents.
Features
Why should you choose BenQ ZOWIE RL-series monitor?
Stay Focused Without Distractions
RL2460's exclusive head-to-head combat station setup with simultaneously displays lets you focus 100% on your battle without being disturbed by opponents. With simultaneously lag- free display experience, you will enjoy the true combat station.
Spot Hidden Enemies
Never fall victim to some cowardly camper in a dark corner again. Black eQualizer increases the visibility in dark scenes without overexposing the bright areas.
Personalize Viewing Angles
The Height Adjustable Stand allows you to adjust the height of the monitor to your preferred viewing angle easily, maximizing your comfort.
Comfort for Long-Lasting Play
Flicker-free technology helps reduce eye strain, which can help keep you practicing the extended hours needed to keep you at the top of your game.
Minimize Visual Distractions
Concentration is a key factor for eSports. The RL-series LCD frame was specially designed to reduce light reflection from the screen, keeping your focus on the game.
Compare RL-series Monitors
• Adopted worldwide by most professional e-Sports tournaments and players
• Lag-free technology provides real time response
• Optimized for console eSports game titles like CoD (Call of Duty), Rainbow six, Fortnite, SF (Street Fighter), Tekken, King of Fighter (KOF), Mortal Kombat, FIFA, Rocket League, Injustice 2, For Honor, Blazblue
•EXPERIENCE TRUE HEAD-TO-HEAD COMPETITION WITH SIMULTANEOUS DISPLAYS
• Black eQualizer for visual clarity in dark scenes without overexposing bright area that help gamer to acquire targets easily and offer viewing comfort in gameplay
• The effortless height adjustable stand provides personalized viewing angles
• Specially-designed frame minimizes visual distractions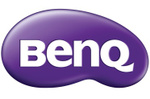 Доставка
В наличии — осталось две штуки!
Доставка курьером , бесплатно послезавтра, 20 ноября
Доставка почтой , бесплатно послезавтра, 20 ноября